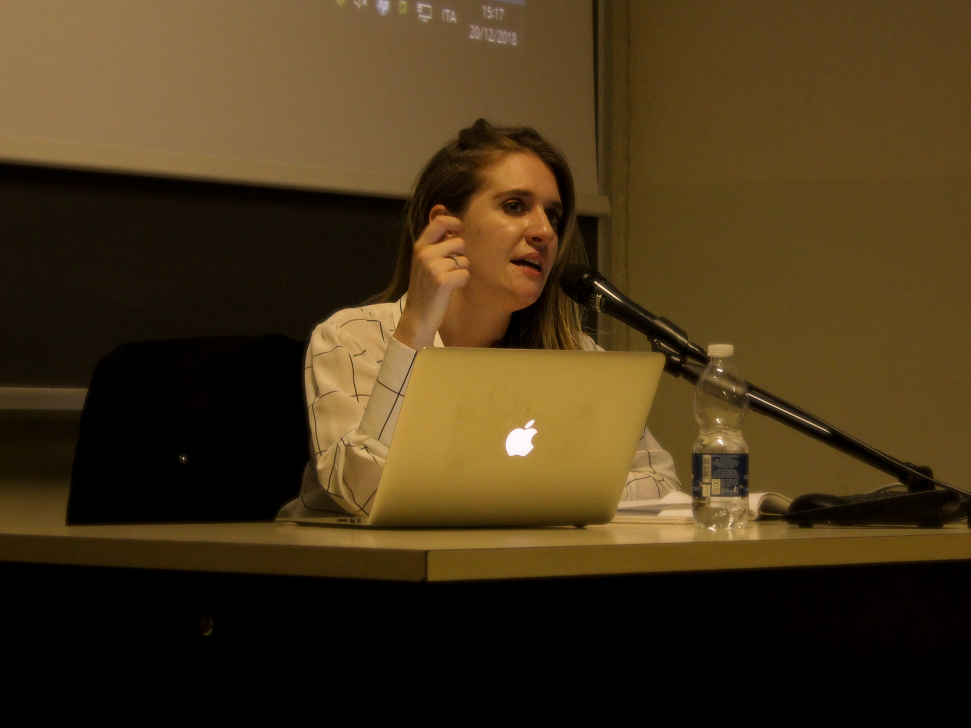 David Seidler, the screenwriter of The King's Speech, in his childhood was himself a stutterer. As a kid, after moving with his family from the UK to New York City, his parents made him listen on the radio to King George III giving his speeches. Seidler was impressed by this man, who had faced his same problem, now talking on the BBC… That's where the inspiration for his Academy Award winning screenplay came from.
Aaron Sorkin is the son of a lawyer and a schoolteacher who used to have spirited mealtime conversations. He has two older siblings, both lawyers. When he was trying to become a playwright, his sister, a Navy Judge Advocate General lawyer, was working on the case of a marine killed by his fellow soldiers at Guantanamo bay. All this explains how Sorkin got the idea for his first successful script, A Few Good Men.
Marta Kauffman and David Crane were already screenwriters when they conceived of Friends. It happened during a tough period in their lives. They had difficulties in selling their works, which made them feel insecure. This feeling reminded them of how they felt the same years before, after university, uncertain about their future… The seed of their legendary sitcom is in here.
You'll say: "Ok, all this is good stuff for interviews and bonus materials after you have sold your story, after it has been produced and, hopefully, who knows, has become a hit".
If you had attended Gaia Violo's recent fantastic class at the MISP you would see things differently. You would consider "inspiration" an asset whose value goes far beyond its obvious and very precious function – being the trigger for a screenplay.
Despite being very young, less than 30, Gaia is already a prolific and very successful screenwriter in Hollywood. After an internship at CSI, she has been working a couple of years for Disney feature films. She created Absentia, the Sony hit thriller series, from a pilot she wrote when she was still at cinema school. She has sold other two original TV series, now in development, and recently she has been working in the writers' room of an upcoming TV series for CBS, Blood & Treasure.
A few weeks ago, we had the privilege of listening to her explain the craft of pitching. How to prepare, how to deliver. More, how to select your ideas in advance, considering how executives think and what they want.
What struck me is the emphasis Gaia put on inspiration. When you write down the outline of your pitch, remember to start from what makes your story personal. Why it's special for you. How you are personally connected to the topic and what happened in your life that makes you root for the character you are presenting.
Executives need to know that they can count on a story to have potential for true, deep, genuine emotions. The fact that the screenplay comes from somewhere in your heart, from your peculiar life experience, puts to the fore that it will be original. All this makes you appear the right person for the job. Actually, the only one who could do it. And you want to appear like that, because you don't want your idea to be bought and taken away from you, assigned to someone else. You want to be in charge of the development process 'till the end…
For all these reasons, the personal link to the story is point one in a pitch. It is a well-established practice in the industry.
Gaia tackled many other topics: how to structure a TV series episode, how to handle cliff hangers and big twists, what not to do when writing science fiction, how to balance concision and readability on the page.
Great class. The kind of class you have at the MISP…
P.S. This post gives me the occasion to thank Gaia. She helped me A LOT in the first months of this blog. With patience, kindness, and talent.