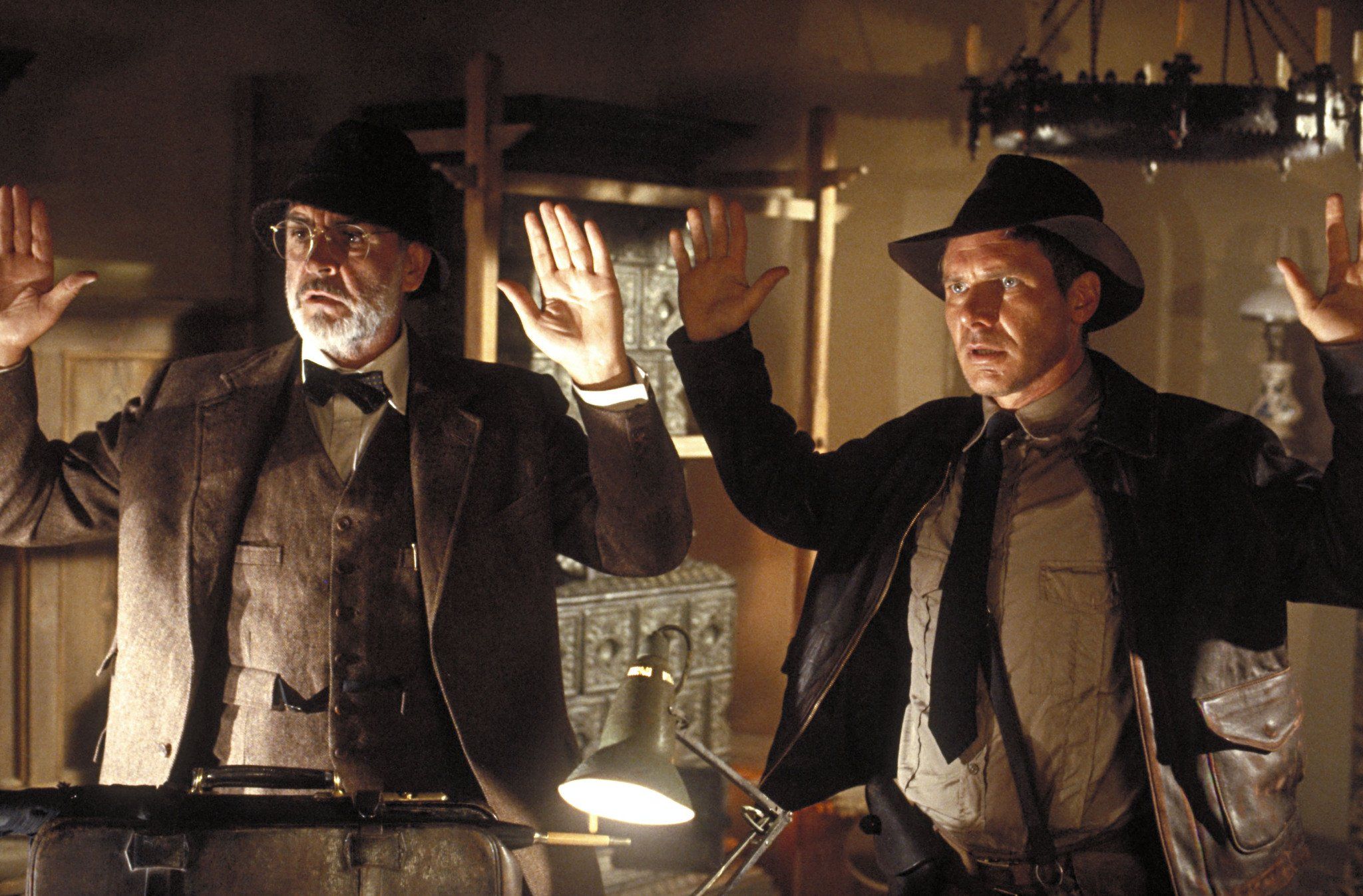 "To punch up a screenplay" primarily means to add humor and jokes to it. It's an aspect of the re-writing process that in Hollywood is often asked to a different writer from the author of a previous draft. The idea is that some fresh eyes on the story – especially the eyes of someone known to be good at comedy – can refine the script and bring wit.
Sometimes punching up involves more than this. The new writer can be asked to make bigger changes in the story in order to take it to the highest possible level in terms of tension, drama, thematic focus, intriguing relationships between characters, emotional impact of the climax, and sharpness of dialogue.
It is what Tom Stoppard did when he rewrote Jeffrey Boam's script for Indiana Jones and the Last Crusade – a famous case due to the prestige of the English playwriter and to the relevance of the production in question.
The great polish done by Stoppard (uncredited, he used the pen name "Barry Watson") is analyzed in detail in this terrific article by Mike Fitzgerald, where he compares a previous draft written by Boam with the published draft containing the changes made by Stoppard (you can download the two drafts from Fitzgerald's site).
Great stuff…
The analysis shows how Stoppard (probably Spielberg also gave some imputs) cut 25 pages of Act one in order to anticipate the entrance of Henry (Indy's father/Sean Connery), since the humor of the father-son relationship was a juicy element in the story. The breakdown highlights that only in Stoppard's draft the story digs in this relationship, telling how his father figure influenced the shaping of Indy's personality. The comparison indicates that two of the three trials that Indy faces in the third Act (the decapitating blades, the stone-stepping, the leap over the ravine) were introduced by Stoppard, who managed to make  them meaningful, connecting them to the theme of faith. Not to mention how dialogue was improved practically everywhere…  And much, much more.
That's enough. I don't want to take up your time. Go read the article and enjoy it.
Believe me. If you like screenwriting like I do, this piece is precious. It's gold.